I have spent a lot of May making ties for weddings and thought it might be nice to share a bit of the process with you
The initial stage is the to and fro of discussion choosing a fabric, nearly always a Liberty tana lawn, and the number and width of the ties wanted - seven seems to be the most popular number!
When the fabric arrives the first job is always to give it a good press, the iron gets more use than the sewing machine in my workroom. Once the fabric is pressed it is time to pin on the patterns - this is the point where you can either ensure particular parts of the fabric feature on the tie, or the time to ensure you get the most out of your fabric.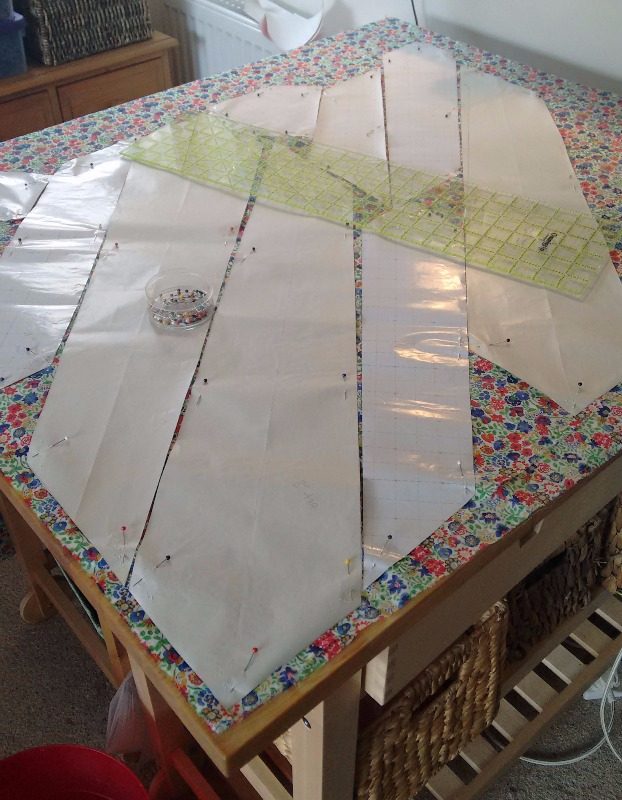 Each tie is cut in three pieces on the bias (diagonally) which means that the tie has a bit more stretch and allows the easier knotting and recovery, and as the tana lawn is so light I line it with similar weight fabric to give a bit more body.
The three pieces are joined together, this is the only time I use the machine
Next it is time to add the tippings, these are the bits you see on the inside of the tie at either end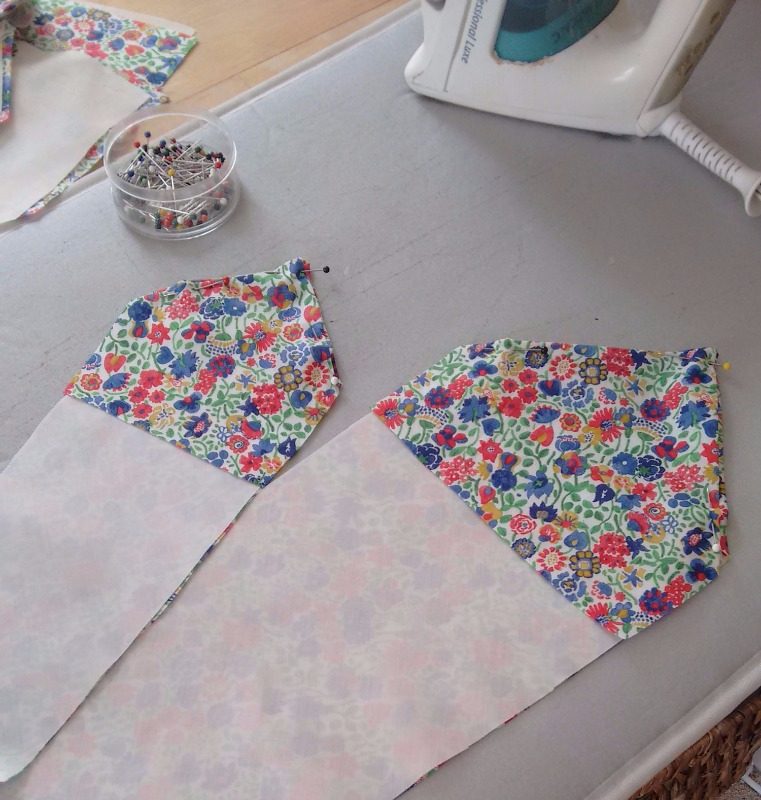 Then it is time to put the shaping in, the tie is 'rolled' around a length of interlining carefully pinning the whole length before hand stitching with a hidden slip stitch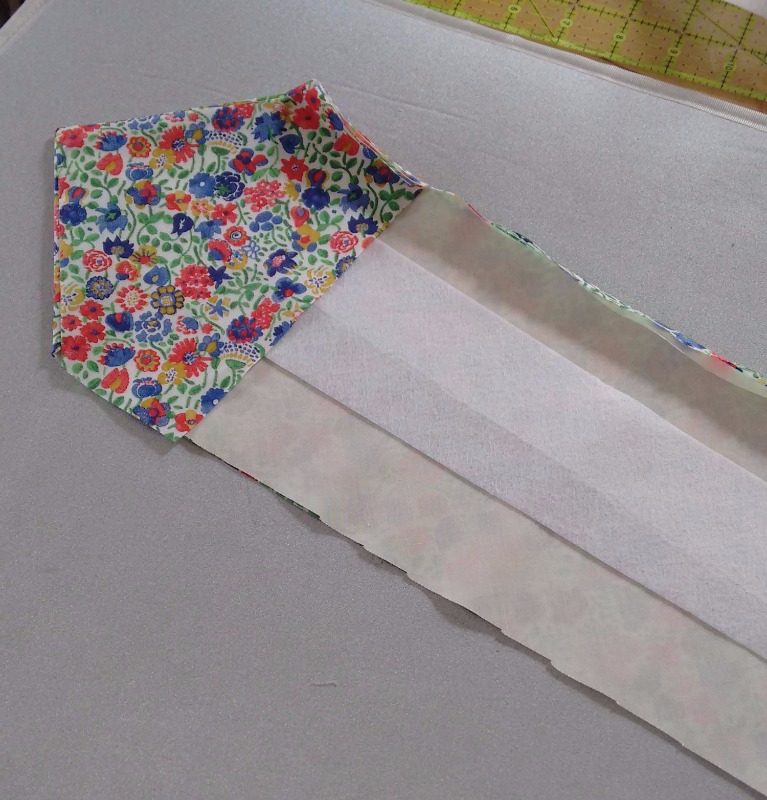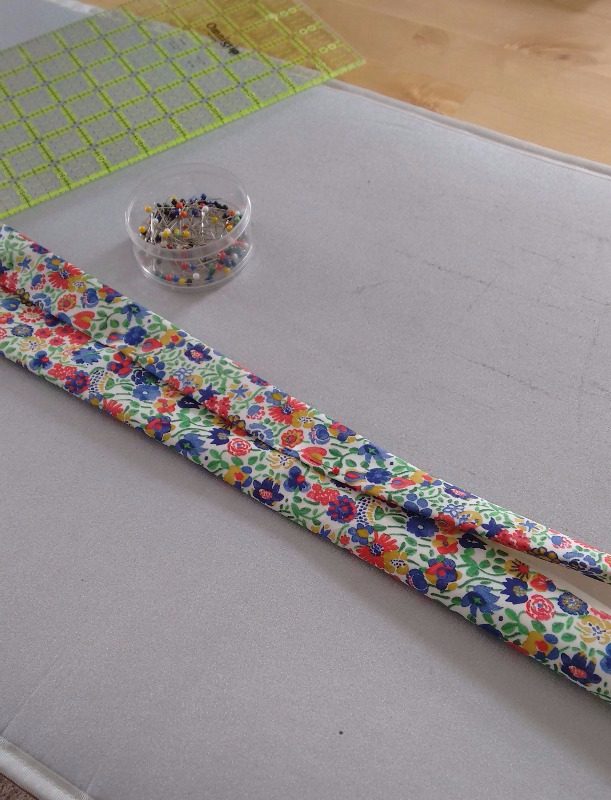 I love seeing the collection of finished ties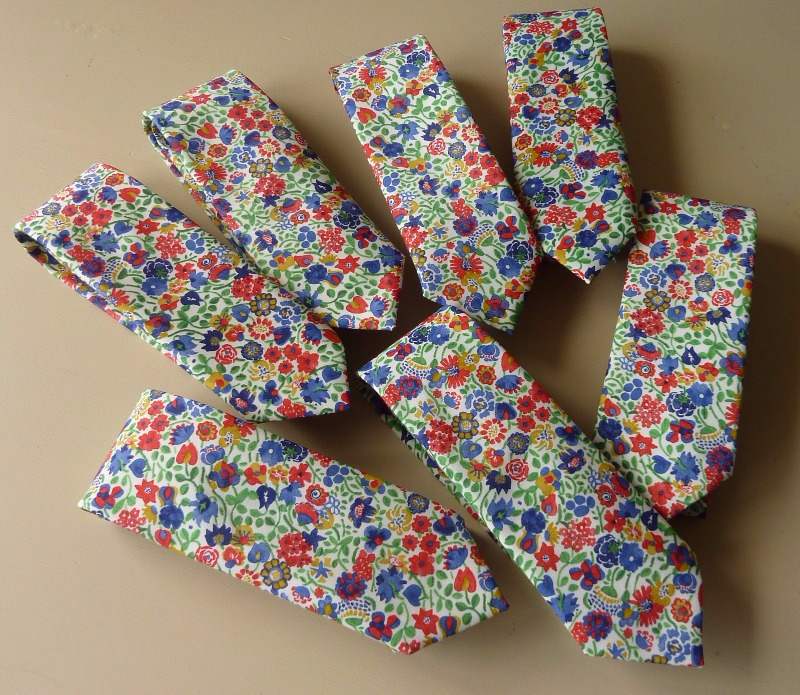 then it is time to pack them carefully before sending on to the contribute their own little bit on a couple's very special day