New CKJ for Women Jewellery range
Posted on
I have been making Liberty print cuff-links as part of the CKJ for Men range for some time and I thought it was time to produce a complimentary range of Liberty print jewellery for the CKJ for Women range too.
The first items to be made are pendants created from a specially selected small swatch of some of the gorgeous Liberty prints available - these are set in a silver mount and come with a simple snake chain; and stud earrings created with a carefully chosen piece of Liberty set in silver cups. Both have the Liberty fabric in a gentle domed shape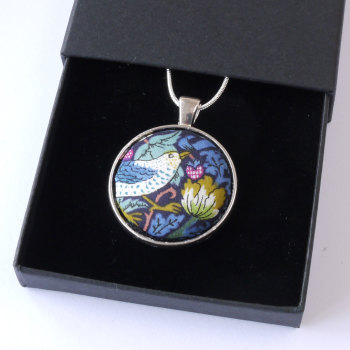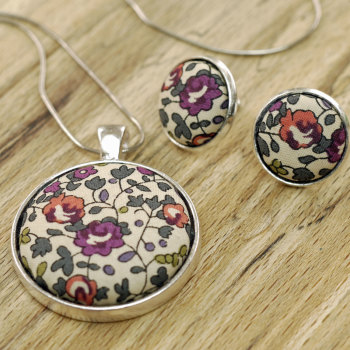 The current range of Liberty pendants and Liberty earrings available can be found in CKJ for Women Jewellery and as with the men's cufflinks I am always happy to make a piece specially for you from any of the Liberty fabrics in my range, just get in touch.