Experiments with tweed
Posted on
As well as my love for Liberty fabric I also adore the fantastic tweeds we produce here in Britain. So after many months of ideas brewing about whether I could introduce tweed to the CatkinJane range of ties I finally got down to putting some of those ideas into action and started some experiments with tweed in the workroom.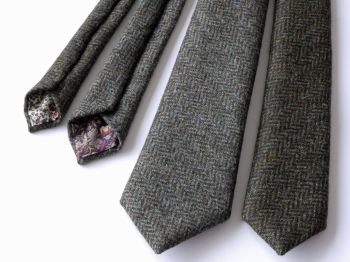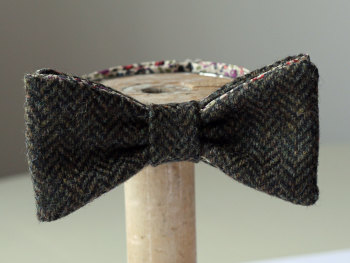 Using some of the tweed I already owned I made a couple of different widths of tie, and just couldn't resist using Liberty for the tippings! ...I think I prefer the slim width tie made from these...
I then decided to try bow ties and soon discovered that, even with a Liberty lawn backing, the tweed I was working with was too heavy for a self-tie bow tie. But the pre-tied version came out rather well (in my opinion)...
So, results of the experiment - an order placed for a selection of British tweeds that will be arriving soon!