Floral Liberty print bow ties
Posted on
One of the recent custom wedding orders I have had the pleasure of making was a mix of floral Liberty print bow ties, with matching pocket squares and cufflinks.
Gorgeous splashes of colour for the groom and groomsmen.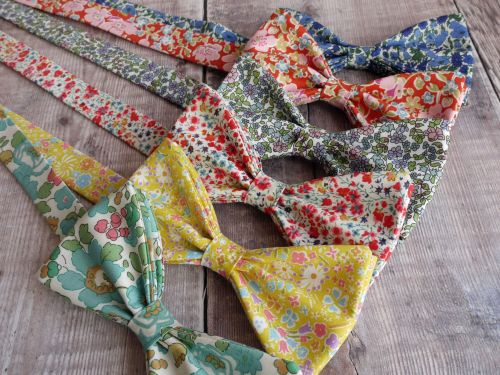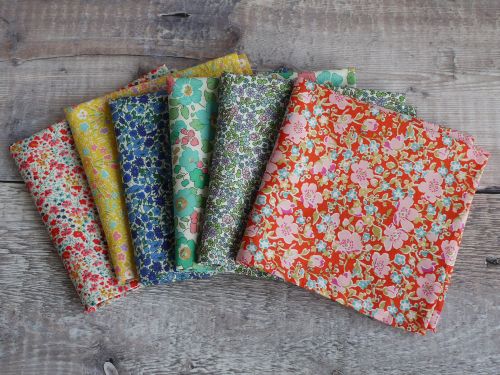 Some of the bow ties were already available on the website but a couple were special requests - I am always happy to make up any of the Liberty fabrics you see on the website in whatever form of neckwear you prefer.
These bow ties were all pre-tied but all the Liberty print bow ties are also available as self-tie
For each bow tie and pocket square there was also a matching pair of cufflinks made from the Liberty tana lawn.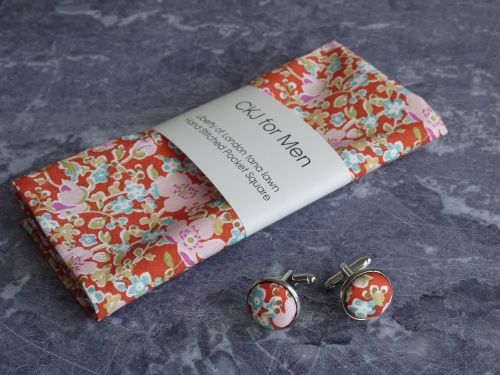 As I usually do, I have now added these new bow ties to the website if you would like on too - you will find them in the Liberty print bow ties section of the website