Looking forward to 2020
Posted on
I'm not very good at doing the end of year review which seems so popular these days. By the time the Christmas is over I am too excited about all the promise of the year ahead, and too busy looking forward to want to check the rear view mirror!
So...having just said that I thought I'd start with a bit of a look back at what happened last year...
the thing I realise about it is that the new things for the next year actually come from the experience of the previous twelve months.

Like lots of people I like to see what have been the most popular posts on Instagram - the top nine for last year came back with the following images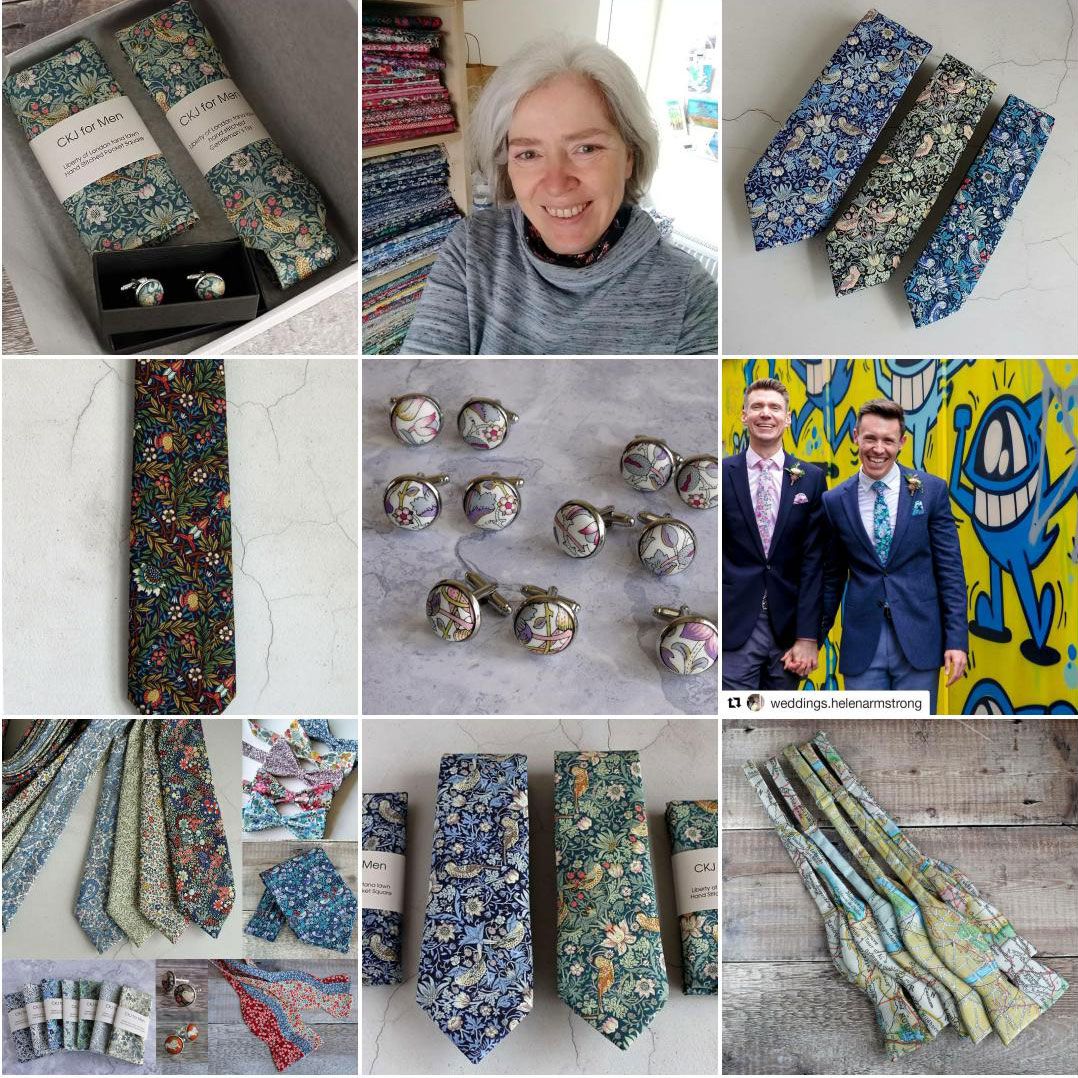 It's interesting to see how well it reflects my year with lots of ties made from the gorgeous William Morris design Strawberry Thief (there's always a lot of those going out), a regram of one of the wonderful weddings that I made the ties for, and a few from having joined in a meet the maker challenge (I even dared to include a photo of myself!)
On Facebook the top five posts for the year were lead by the announcement of a collaboration with Rebecca of Jennifer and Jeffrey who makes fantastic childrenswear using Liberty lawns.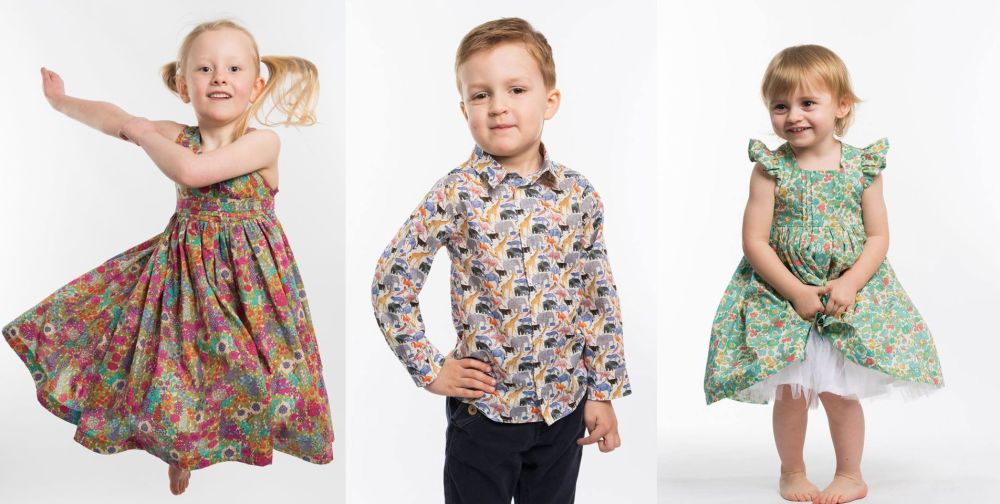 That was followed by posts introducing new products for 2019 - the new tweed and Liberty lawn scarves, brooches made using chosen pieces of some of the Liberty lawns, and a new infinity scarf necklace made from luxurious Liberty silk
A new order of Liberty fabrics arrived just before Christmas, and more is due in the next week or two so I am looking forward to being able to add some new designs to the range - I already have a new colourway of the Strawberry Thief just waiting to be cut for ties, and some gorgeous silk waiting to be turned into new scarves.
The last of the top five of CatkinJane's Facebook posts was a bit more personal. So much of my work involves making ties for couple's weddings, and being able to share just a little bit in their happy day, that I thought I'd share our family's joy of celebrating my parent's Diamond Wedding anniversary.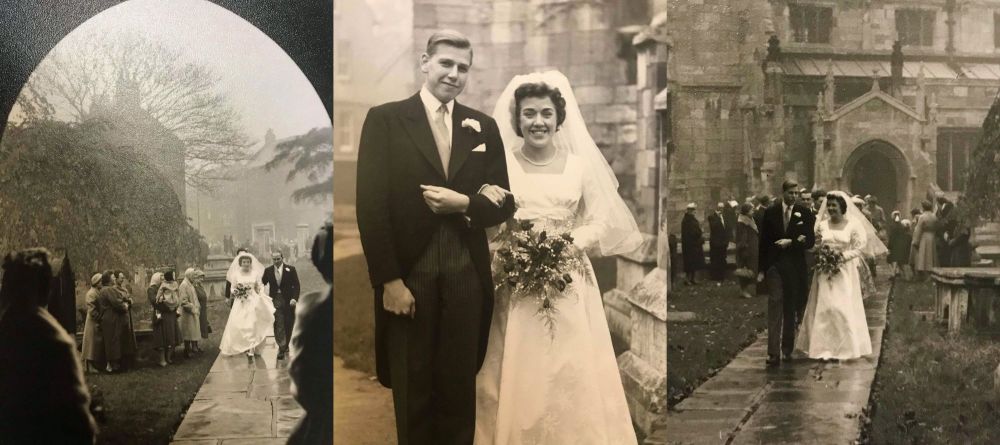 So along with everything else I'm really looking forward to making more ties for weddings with the hope that the couples celebrating their special day will also be still happily together 60 years on!