When the fabric arrives the first job is always to give it a good press, the iron gets more use than the sewing machine in my workroom.
Once the fabric is pressed it is time to pin on the patterns for the desired width of tie - this is the point where you can either ensure particular parts of the fabric feature on the tie, or the time to ensure you get the most out of your fabric. I generally cut several ties at the same time.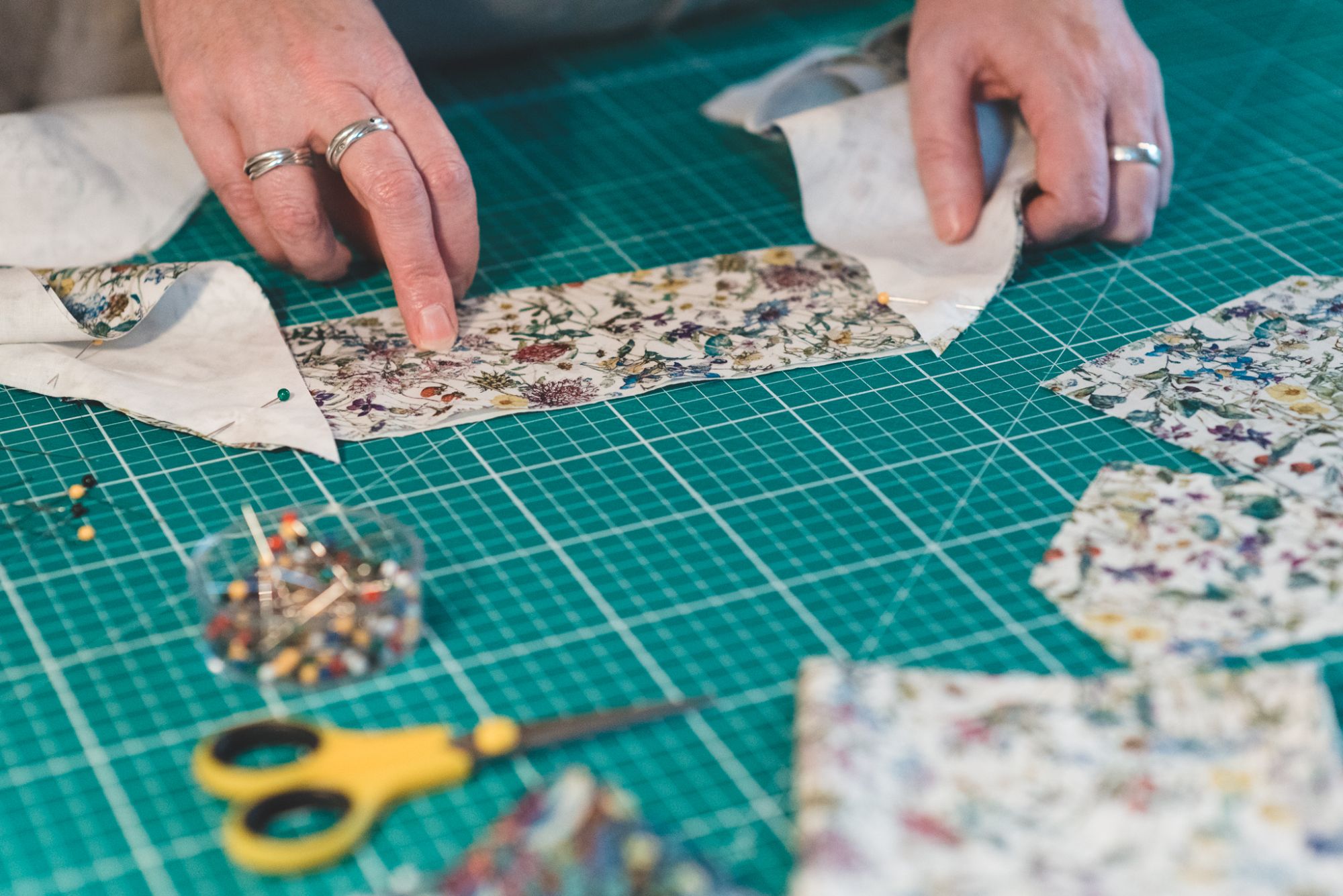 Each tie is cut in three pieces the blade or front, the neck, and the tail or back. These are all cut on the bias (diagonally) which means that the tie has a bit more stretch and allows the easier knotting and recovery, and importantly also ensures that it hangs well. As the tana lawn is so light I line it with a plain cotton lawn to give a bit more body, this is also cut on the bias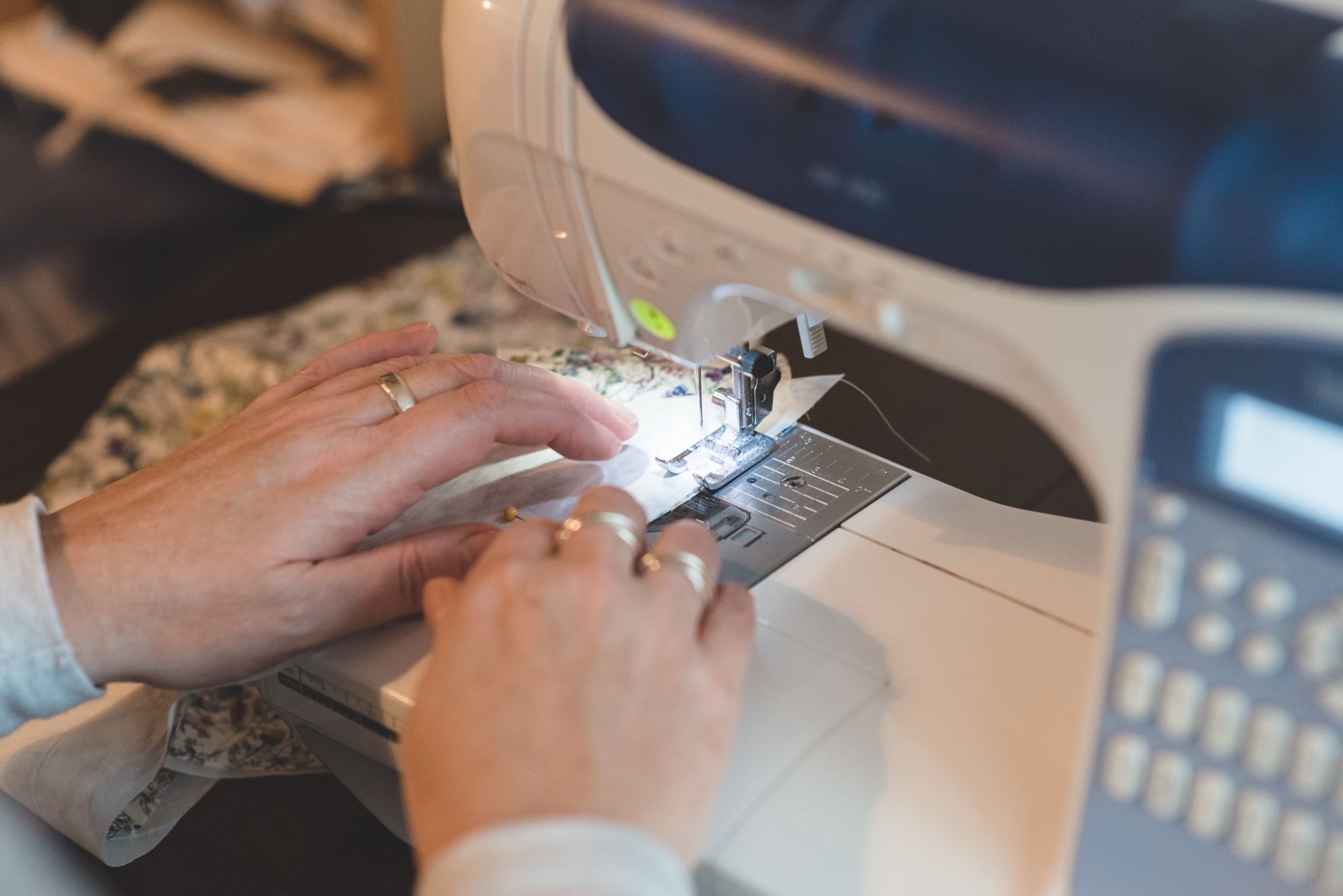 The three pieces with their lining are then joined together, this is the only time I use my sewing machine in the whole of the process.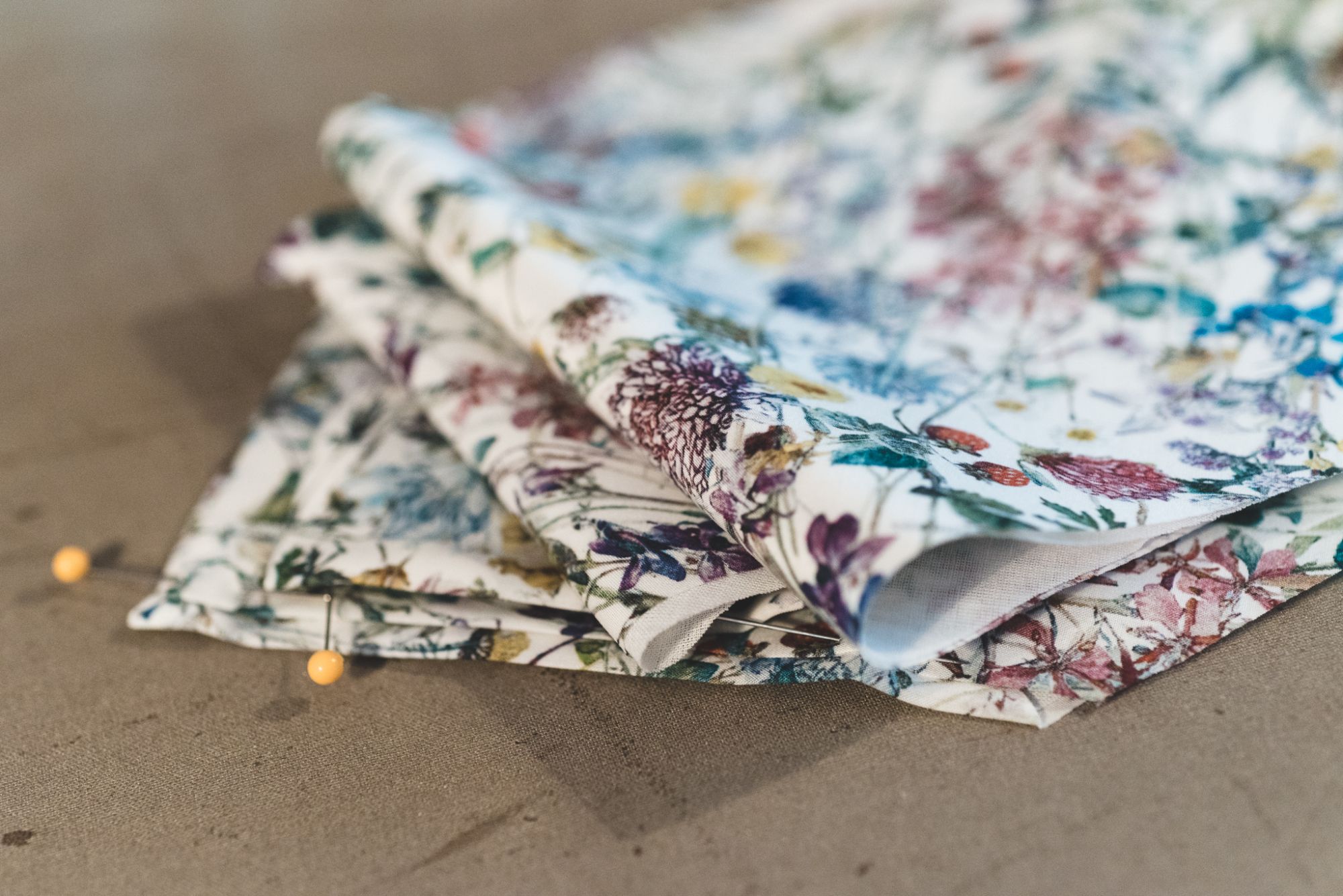 Next it is time to add the tippings to the blade and tail, these are the bits you see on the inside of the tie at either end; I generally use the same material making the ties self-tipped.
Then it is time to put the shaping in - the tie is slipped by tucking the interlining (I use a specialist tie canvas for this) into the blade tip and tail tip; the tie is then 'rolled' around the length of the interlining, carefully pinning the whole length before hand-stitching.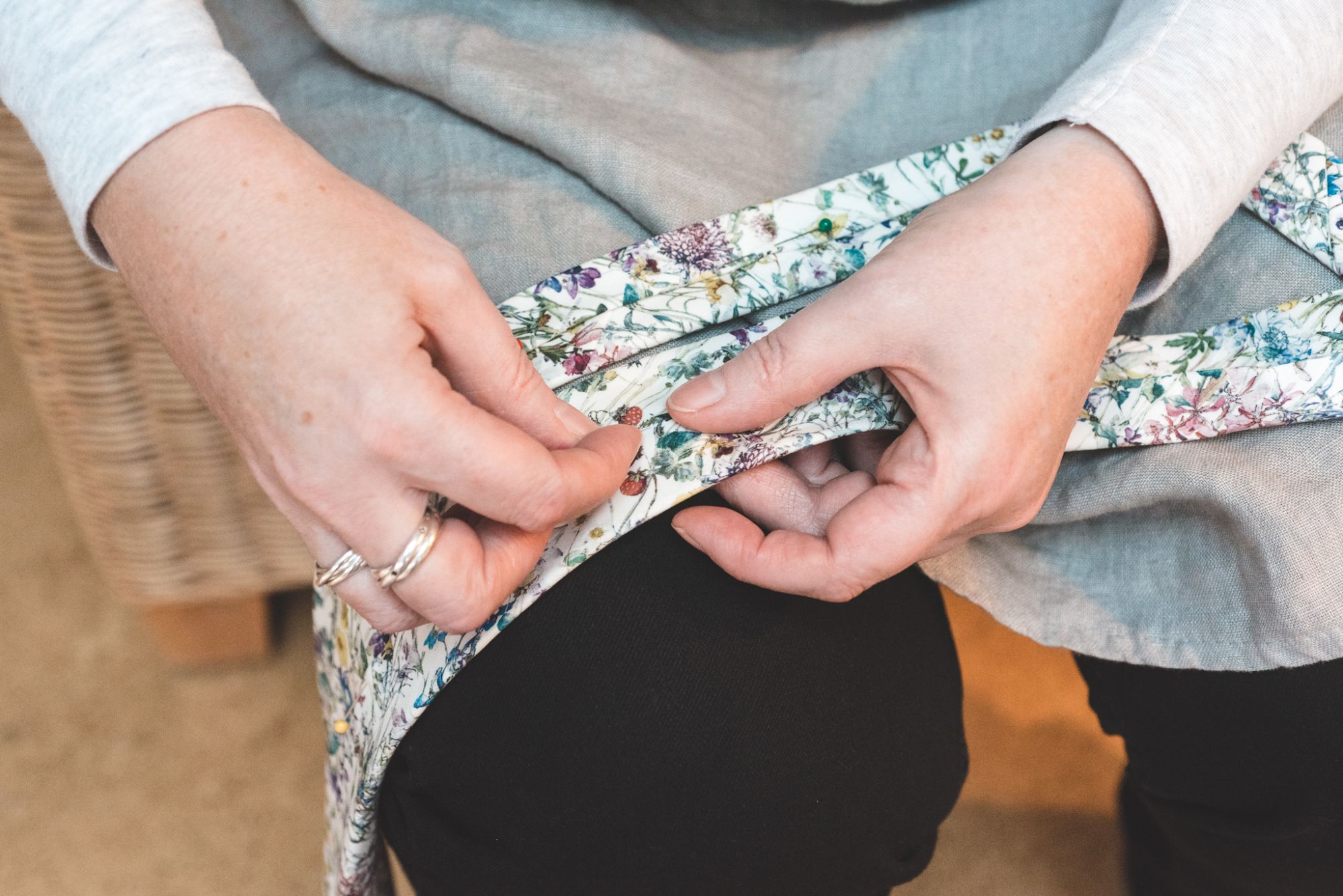 Using a slightly curved needle the stitching starts with a bar tack to anchor the stitching and then slip-stitched, making sure the stitches are not too tight, the full length of the tie ending with another bar tack.
The stitching must ensure that there is sufficient thread to allow for the stretch in the tie whilst still holding all the fabrics together, and whilst it must incorporate the all the fabrics there should be no visible stitches besides the bar tacks
The last step is to sew in the label and check the work.
The tie is given its finishing, very light, press and then it is ready to go.